About CE Kitchens Vanities and Robes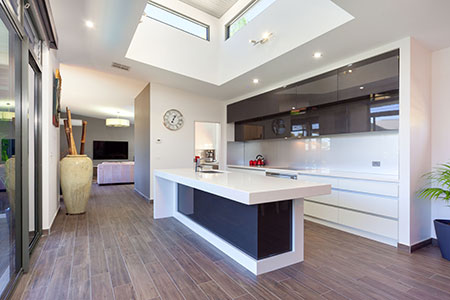 CE Kitchens are located at 19 South Road, Yarrawonga. We manufacture and install cabinets for residential and commercial joinery and supply flat pack kitchens and shelving.
CE Kitchens are able to design and build almost anything to our client's specifications, including:
Kitchen and Bathroom Cabinets
Vanity Units and Robes
Bars
Entertainment Units
Racks and Shelving
Our design staff use Planit software which provides clients with 3D views of their project so they can see how it will look before it is made. Once the design process is complete, we then use state of the art CNC technology to cut and edge materials selected by the client.
CE Kitchens' experienced team of designers, tradesmen and apprentices can cater for all jobs, from a single wall cabinet to an entire kitchen and anything in between.
Hardware: Hettich , Titus Tekform , Wilson Bradley
Board Supplier: Laminex